The Beaver by Doublenaut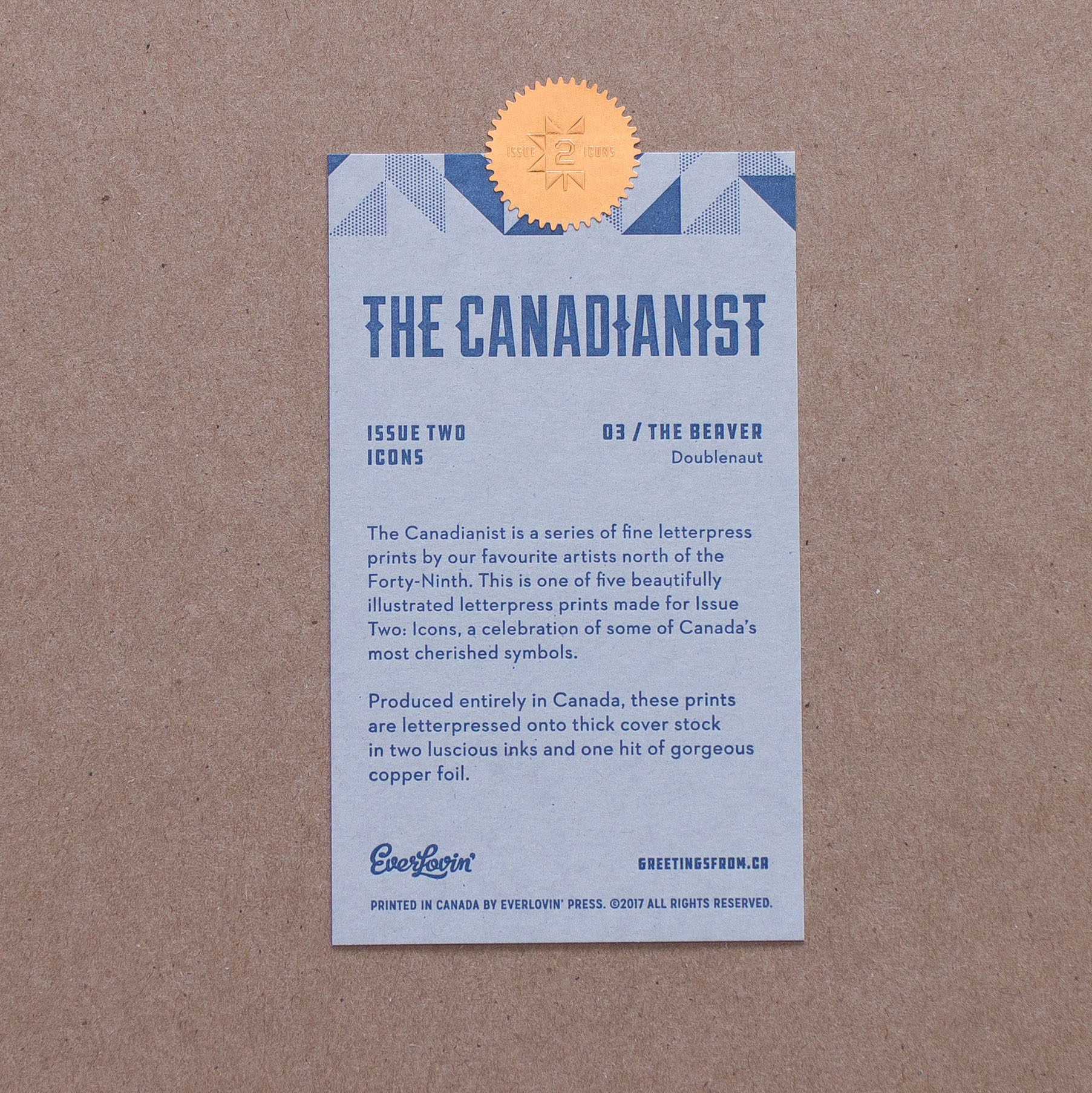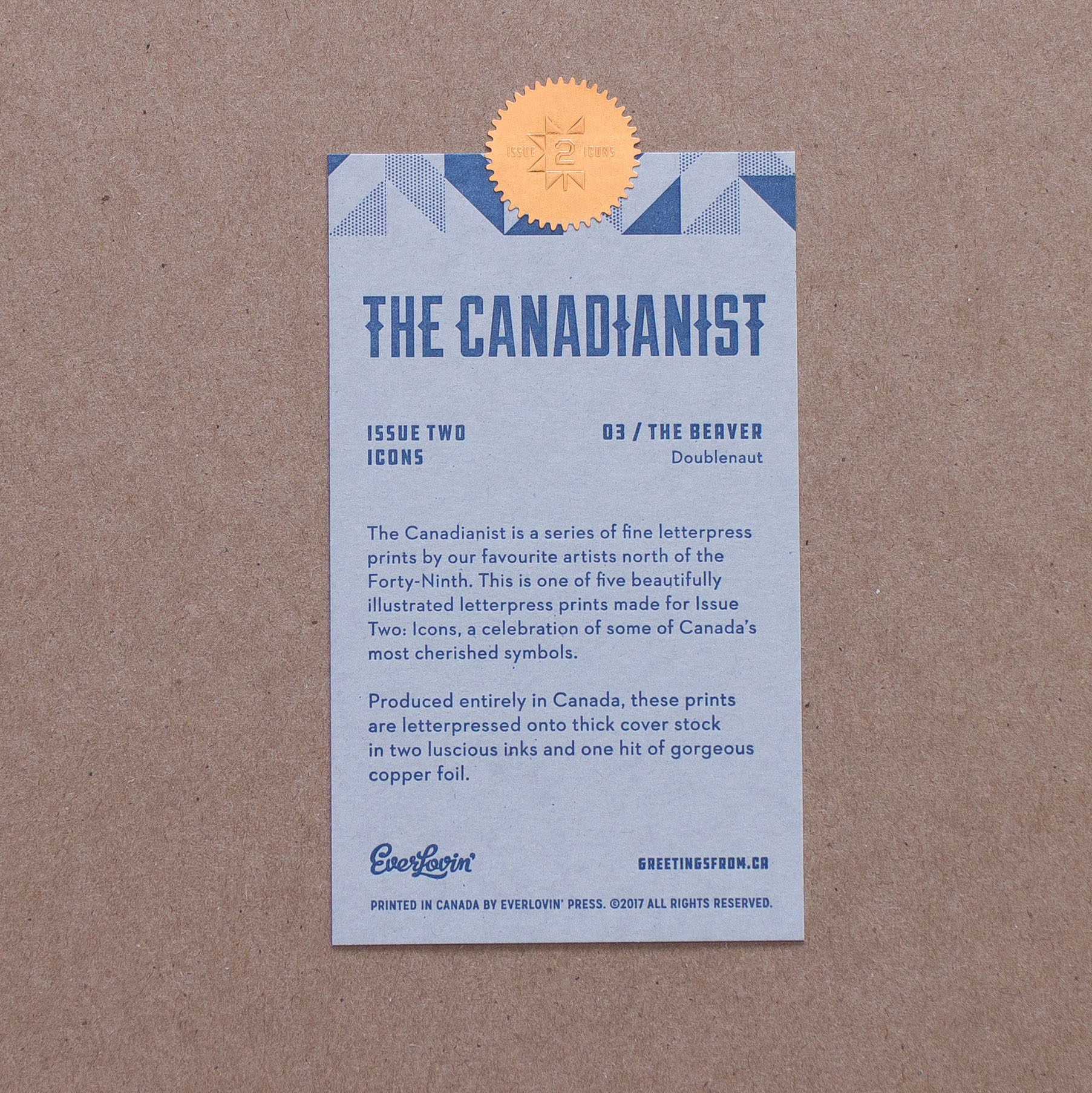 sold out
The Beaver by Doublenaut
A dam fine print fur everyone: it's Canada's favourite semiaquatic rodent. If he's good enough for the nickel, he's good enough for us. Designed by Doublenaut, this iconic print will make you a Be(l)eaver.
Each print is certified with a foil seal and letterpressed mini certificate — and packaged with a sturdy chipboard backing in a protective, crystal clear poly bag.
The Canadianist series prints are designed to perfectly fit Ikea RIBBA 30 x 40 cm frames (frame not included).
Print 3 of 5
Name: The Beaver
Illustrator: Doublenaut
Colours: Centennial Blue (295U), Patina (3405U), Copper Foil
Dimensions: 8 x 10 inches
First Edition: 350 prints