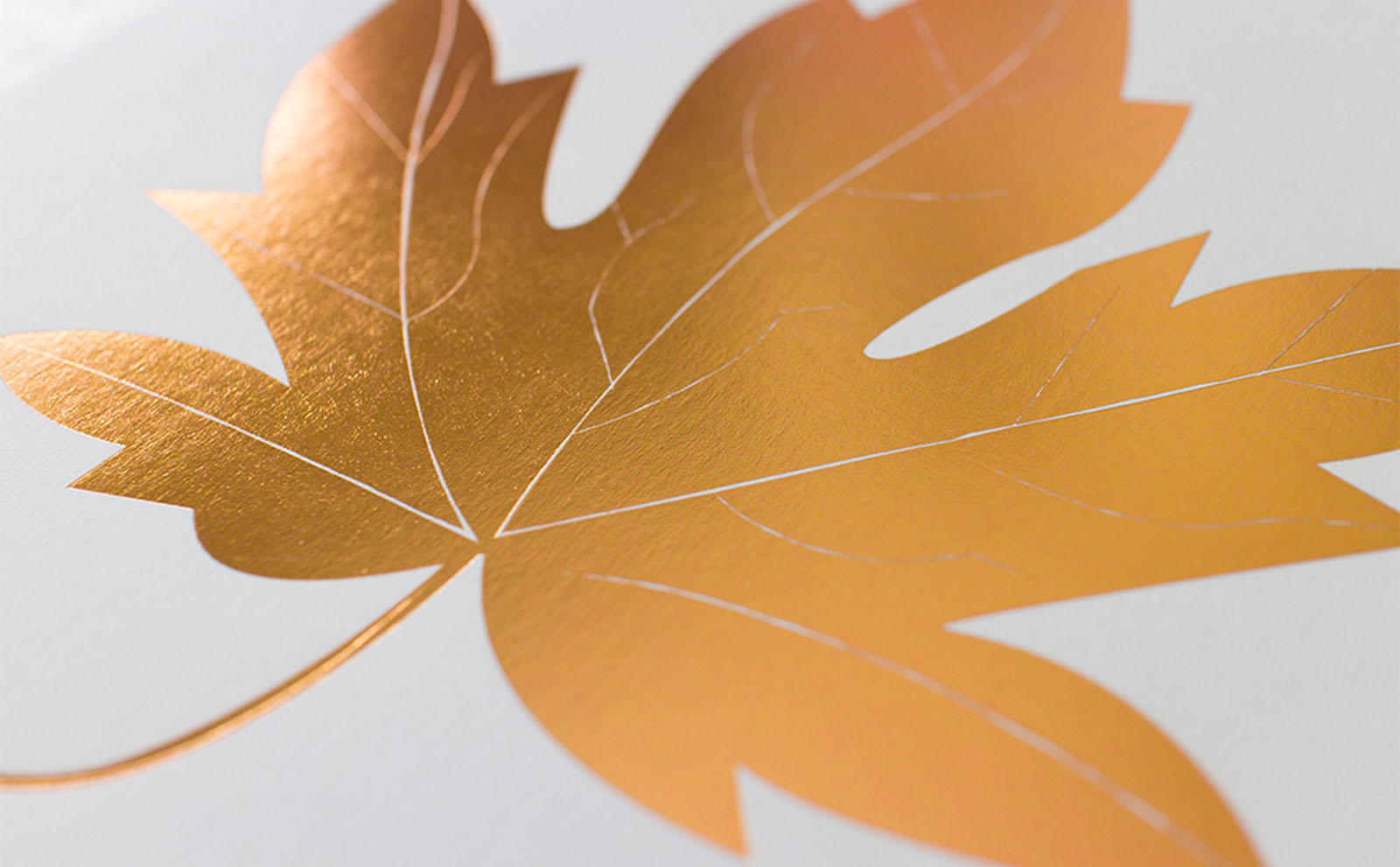 The Canadianist is a series of letterpress prints by our favourite illustrators north of the 49th. Why? Because your walls need more Canada!
issue 2 • icons
In The Canadianist: Issue 2, we celebrate some of our country's most cherished cultural symbols — just in time for #Canada150. Produced entirely in Canada, these prints are letterpressed onto thick cover stock in two luscious inks and one hit of gorgeous copper foil.
issue 2 illustrators
Special thanks to the amazing illustrators for this issue.
Banquet Workshop
Vancouver
Banquet Atelier & Workshop is a Vancouver-based studio engaged in creating quality goods celebrating the natural world and the animals that inhabit it: water birds, northern wildlife, forest creatures and under the sea. Partners Sarah Edmonds and Tammy Lawrence share an eye for bold and playful imagery. You can find Banquet Workshop greeting cards, prints, and textiles at fine shops the world around.
Raymond Biesinger
Montréal
We love Montreal-based Raymond Biesinger's satisfyingly obsessive illustrations, which combine his many and varying fascinations: political history, maps, complex geometry, and complicated machines. Working for almost two decades, Raymond has lent his exacting eccentric eye to an impressive client list that includes Adidas, The New Yorker, and Fast Company.
Doublenaut
Toronto
Matt McCracken, Andrew McCracken and Ross Proulx are the beer-label/poster/branding juggernauts behind Doublenaut. Hailing from Toronto, their client list includes Nike, Fast Company, and The New Yorker. If you happen to be in Toronto's Ossington area, be sure to stop by Bellwoods Beer for a drink and admire their beautiful labels and posters throughout the popular establishment.
Sandi Falconer
Muskoka, ON
A true Canadianist at heart, Sandi Falconer's work captures the often humourous reality of the Canadian experience: sharpening ice skates at Canadian Tire, and being faced with a near-empty parking lot at the Giant Tiger at night. Even her client list is la crème de la crème of Canadiana: The Globe and Mail, Polaris Music Prize, and The Drake General Store. Be sure to check out her line of custom printed stationery and greeting cards @toughluckco.
Tom Froese
Fraser Valley, BC
Tom Froese is a commercial artist in the tiny village of Yarrow, an hour's drive east of Vancouver. Tom loves to bring whimsy and joviality to every project, often allowing the accidents of physical media show through in his work. His clients include Monocle, GQ France, and Penguin Random House New York. He regularly collaborates with Everlovin' Press to create new letterpress products like this one.
About the Creators
The Canadianist is a project by Vincent Perez and Tom Froese. They've been producing
quality letterpress goods since 2013.
Vincent Perez
Based in Kingston, Ontario, Canada—at the plum-centre between those major metropoli of Toronto and Montréal—Everlovin' Press is a designer, printer and stationer of fine letterpress products. Its sole proprietor and pressman, Vincent Perez, cut his chops overseeing NSCAD University's famed Dawson Printshop, a decades-old teaching print shop for the book arts and one of the largest collections of moveable type in the country. After his term at the Dawson, Vincent went on to found Everlovin' Press as a boutique printing outfit specializing in readymade and custom work for an ever-growing audience of letterpress enthusiasts.
Tom Froese
Tom Froese is a designer and illustrator in BC's verdant Fraser Valley, just east of Vancouver. His work can be seen in numerous publications including Monocle, Harvard Business Review and The Walrus, as well as in various national and international retail establishments. Tom has multiple published titles, and is currently working on his first official kid's book with a major publisher.Tom works with local and international agencies, individuals and businesses on every imaginable kind of project. He works out of an old pottery barn in the middle of nowhere, and regularly collaborates with Vincent Perez on original letterpress projects like this one.